POV is one of the main reasons readers and agents stop reading: you want it to be consistent and engaging. Strengthen your understanding of how to use point of view to your advantage and tighten your story's narrative. Learn from established writers as well as award-winning author, Britta Jensen. Get feedback on up to 1000 words of your manuscript through the lens of point-of-view (POV) when you sign up for this extra service as an accompaniment to the course.
This course will cover the following topics:
What is point-of-view (POV) and how the different types of POV operate in fiction
How to use POV to your advantage, particularly if you have multiple narrators or points of view
Learn about common mistakes writers make with POV and how to avoid them
Dive deep in exploring your narrator's inner and outer world and how to show narrative layers or "psychic distance"
Analyze how other authors use POV in a variety of genres
How to self-edit POV and work with editors on your developing POV
How editors & agents approach POV
Who should take this course?
Writers of fiction who are looking to strengthen their understanding of POV
Individuals wanting to take their narrative skills to the next level and engage their future readership by crafting characters that are believable and whose narrative is compelling
Fiction authors desiring feedback on their story's POV and looking for critical but helpful feedback to help them to continue to holistically revise their work (Only if you choose to add this service onto the course.)
Previous experience is not required. You can be at the beginning stage of your writing process or very experienced. This workshop is designed for all levels.
What does the course include?  
Explorations you can use in your writing again.
Access to all the videos, audio, slides (in pdf) and any downloadable materials such as handouts or course readings for an entire calendar year from the date you sign up.
Feedback on up to 1,000 words of writing (For p

articipants who book in this extra service.)
How do I know if the course is worth the cost?
Ultimately you decide if this form of investment in your writing is best for your budget, writing goals, and work. We hope that you will find value in Britta's instruction.
Course Curriculum
Available in days

days after you enroll

Point of View (POV)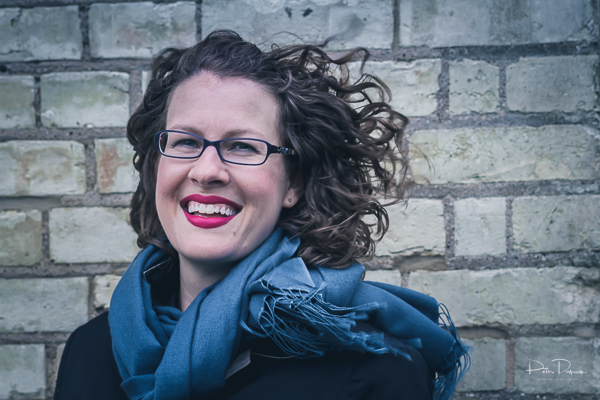 Hi, I'm Britta Jensen,
Britta Jensen's novel, Eloia Born, won the 2019 Writers League of Texas YA Discovery Prize. Her stories explore themes of persevering through disability, parental separation and the intersection of various cultures on new worlds. Her recently published works include a sequel, Hirana's War, a novella, Ghosts of Yokosuka, and her forthcoming short story, "Why Not Ophelia?" in the Castle Anthology of Horror- Femme Fatales this October. For the past seventeen years Britta has edited books and taught creative writing & non-fiction. She lived in Japan, South Korea, and Germany for twenty-two years before settling in Austin, Texas. (Photo credit: Peter Domican)
Testimonials
"
A breakthrough for me was better understanding my character through the POV of another."
–Kellie McCants
"So much revealed in so little time!"
–Roanna Flowers, author of Dramedy Au Contraire
It was the questions that brought about the most important changes.
–Annie Williams